December. After the thrill of skittering leaves and wearing burgundy has passed, it's time to pile on the green, gold, glitter and even some huge and shining Christmas-ornament earrings that will bobble below your lobes just as tipsily as you could hope to be walking at any given holiday party. Musing upon what to wear for holiday occasions is pretty much just as fun as thinking up decorating for the holidays (glitter) holiday manicures (glitter) and holiday baking (yes, glitter.)
via GIPHY
But we're talking about clothes here. And while swanky soirees may be in my mind, in my family, holiday time is more casual. As much as I'd like to wear bright green, sequin-bedecked leggings, I need to calm my sequin fantasies JUST A BIT. Because a holiday outfit for me is one in which I will be sitting around for hours, eating, drinking, shout-singing to my father's piano playing, and only getting up to get another drink, more dessert, or to terrorize my nephews and cousin's kids by running at them with a monster voice and horrible face. I don't want to have to worry about some little Hurcalees a-grabbin on to my cool lariat or what have you. I WOULD have a lariat, I tell you!!
via GIPHY
So for my holiday outfit, things need to be cozier, more casual. Not cargo pants casual, for God's sake. But still.
This year, I actually feel my
ahn-sahm
was a little too- TOO. You know? Why do I always have to? Why can't I just wear some cute blue suede booties, skinny jeans, and a seasonally appropriate, hunter- green, oversized sweater, as one of my mother's one hundred Land's End catalogs has pretty much convinced me??
I mean look at this Land's End woman: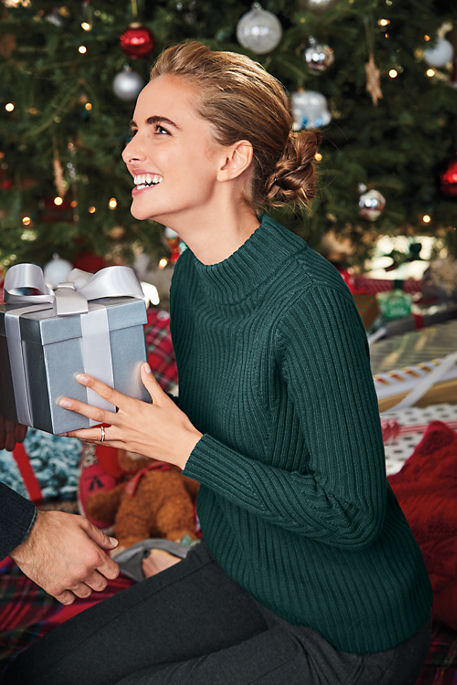 If that's not holiday casual and so freaking APPROPRIATE then I really don't know what is. (However I can not abide this lack of glitter on her person.) (PS, what's in the box? I feel it is a battery-powered facial scrubber with rotating head. Is that just me?)
Next year, I will have a cozy and casual outfit. NEXT YEAR! For now, here are some holiday causal outfits for your own cozy, rather practical, but still seasonal and festive day.
Viola! --
Oversized wool turtleneck:
Or perhaps a
classic wool V neck
?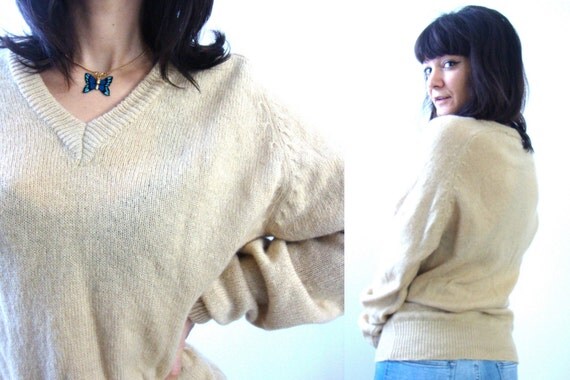 (Despite my purposeful strain towards casuality, I am now feeling that metallic gold pants would go best with these sweaters to create that swingin' holiday vibe! Picture it! Next to a crackling fire!)
via GIPHY
Hell yeah baby. Martini time.
*Clink*
Ok, so now that I've worked it out mentally here, I can now formulate and visualize the perfect causal but festive and holiday-ish outfit. Do things like these apparently come natural to some people?
Well good for them! As for me, in conclusion:
the above casual items, plus
metallic gold ankle pants
-- YES,
FLUFFSHOP
!--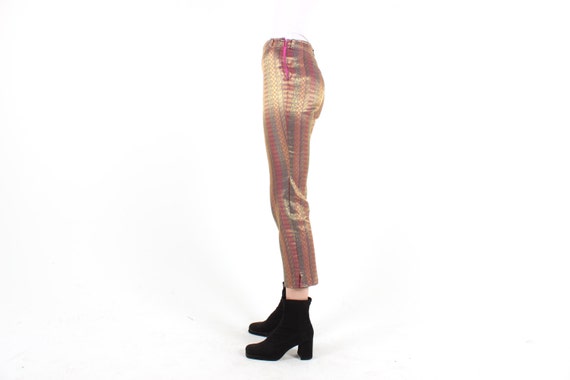 or maybe some less constricting looking ones for better pie eating in comfort-- I love
these below
from
Jackpot Jen
--
That's casual festive! Add a
little shine, a little bobble
--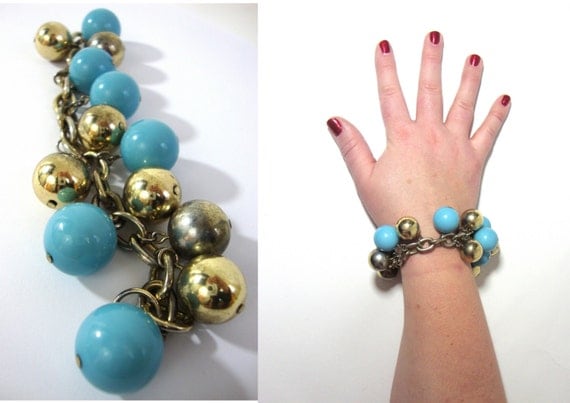 and these truly
AB FAB heels
!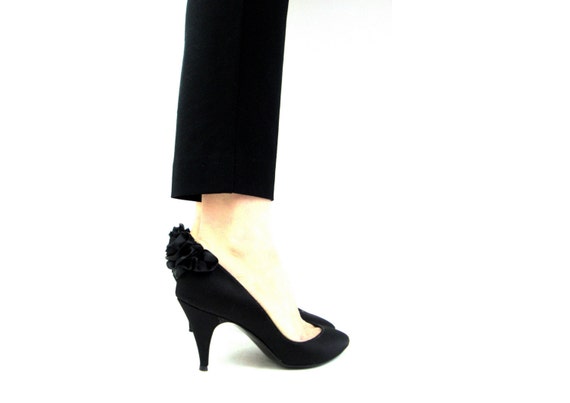 Next year, self. Next year I will DOMINATE CASUAL FESTIVE!!!
via GIPHY
Casually, like. No biggie.